Selligent conducted its third global consumer study which looks into consumers' shopping habits pre-COVID, how COVID has affected these habits and what businesses can do to win them over.
So what can businesses do to enhance their digital marketing activities?
Your digital marketing activities should focus on the augmented product
At the beginning of lockdown, many retailers opted for emails with subject lines such as "we know times are tough" etc. Whilst 48% of consumers from the study survey appreciated the sentiment, businesses can capitalise on these words through their actions.
75% of consumers have reported some effect from COVID on their work situation, be it complete redundancy, furlough, or a decrease in hours. As a result, 60% of consumers have had to cut back on their spending to ensure necessities are front and centre.   
As a result, consumers are unsurprisingly more price-conscious. Businesses need to therefore take this a step further with their augmented product, by offering extended perks of purchasing, such as free shipping, buy 1 get 1 free or discount codes. 
These marketing activities also need to improve the customer experience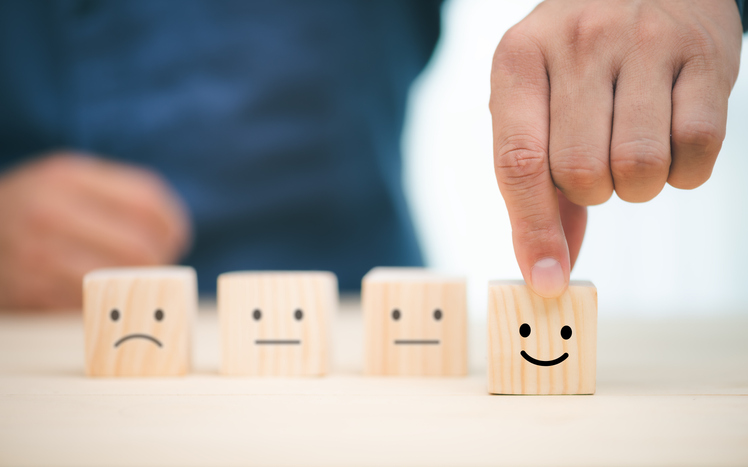 With rules and regulations having previously and potentially once again halted consumers buying in stores, combined with the more cautious nature of society during the pandemic, shoppers require more flexibility than before.
29% of shoppers stated they will now buy more online, requiring further information online on retailers' product availability in-store before travelling to purchase. Additionally, 76% of consumers now want detailed tracking and email updates regarding their order or delay, whilst another 76% of consumers would like clear communication on safety protocols. 
Online businesses need to therefore focus digital marketing activities around education, safety and convenience, for example click and collect if the customer is local. On websites safety procedures need to be clearly documented regarding the product, where it has been, where it will go and even offer shipping carrier options whereby contactless delivery is an option.
Whilst also providing value
Every customer is great but those that will really keep a business ticking are the loyal ones who keep on buying and act as advocates for the brand.
Regarding brand advocacy, 56% of shoppers love loyalty or reward programmes and believe customer service is king in terms of keeping them loyal to one brand. Amazon is a great example of this with their next day delivery service, which is often free for Prime users. The convenience of getting what you want the next day is a huge pull for consumers.
Loyalty programs offer ways for businesses to remain engaged with consumers and if incentivised correctly, can offer multiple benefits for a business. For example, businesses can offer free shipping if they share or tag your latest social media post, boosting brand awareness and engagement. Alternatively, a coupon code for anyone that leaves a positive review.
Businesses need to look into their CRM and website data, find out who their loyal customers are, and begin rewarding them with augmented products as mentioned above.
And focussing on interactions
Data is king. It's all well and good providing free shipping or sending emails out with the latest blog you've written, but you need to make sure your digital marketing activities are as efficient as possible. This is where building customer profiles is key as it allows for tailored and personalised interactions with your customers. Data allows businesses to tailor multiple aspects of their digital strategy such as:
Sharing the most relevant information through mediums such as blogs/ videos

Utilising consumers' preferred channels 

Finding out their pain points/ education needs and solving them
Businesses need to ensure they have methods to capture what visitors are doing on their site. After all, measuring digital marketing activities is crucial to understanding if what you are doing is working. Are you noticing a lot of traffic on specific blog posts? More engagement on one social platform in particular? There's a number of software out there that can help you compile an avatar of what your customers are looking for which can then be supplemented by technology such as a marketing automation platform.
We hope the four tips above are helpful in steering you down a more efficient and ultimately effective digital strategy. However, we understand with the day-to-day running of a small business, dedicating time to digital marketing activities isn't always an option. So if you want to ensure that you're providing your customers with value and dominating the competition, Kariba can support with a number of proven strategies.
So why not get in touch with Kariba for a free consultation today on 01423 593020.
Alternatively, why not have a look at just a few of our case studies to whet your appetite here!