Why are e-commerce payment methods so important?
The latest e-commerce statistics, according to the Office of National Statistics, state the UK's e-commerce revenue was £688bn at the end of 2018. Furthermore, the UK topped the European listings with the highest B2C e-commerce market at the end of 2019. Consumers spent approximately €200bn online, twice as much as France in second place. 
Moreover, research from GlobalWebIndex's 2020 Coronavirus report states 50% of consumers are set to avoid physical stores for the foreseeable future and 58% of consumers are shopping more online due to Covid-19. Combining all these stats together makes for great reading and provides e-commerce businesses with a prime opportunity to capitalise on current consumer behaviours.
However, in order to take advantage of such trends, businesses need to be aware of another consumer trend – e-commerce payment methods. Having the right payment functionalities on your site can be the difference between a prosperous and a lackluster month of sales.
E-commerce payment methods
Here are 4 e-commerce payment methods to consider implementing on your site for the rest of 2021 and beyond. 
1 – Buy now, pay later (BNPL)
With the latest stats showing close to 200,000 redundancies and nearly 10 million people furloughed, it's understandable that many consumers are short on cash. With this in mind, anything that allows them to minimise large outgoings will be an advantage to your website. Klarna is a popular option in the UK with sites like ASOS and New Look using the BNPL feature. Other firms such as ClearPay and Laybuy are also growing fast, and we could see some stores offering multiple BNPL options in the near future.
"Pay in 4" is the latest BNPL offering from gateway giant Paypal, allowing consumers to pay in four stages for purchases up to £600. With over 346 million Paypal accounts, expect the adoption rate for "Pay in 4" to be high.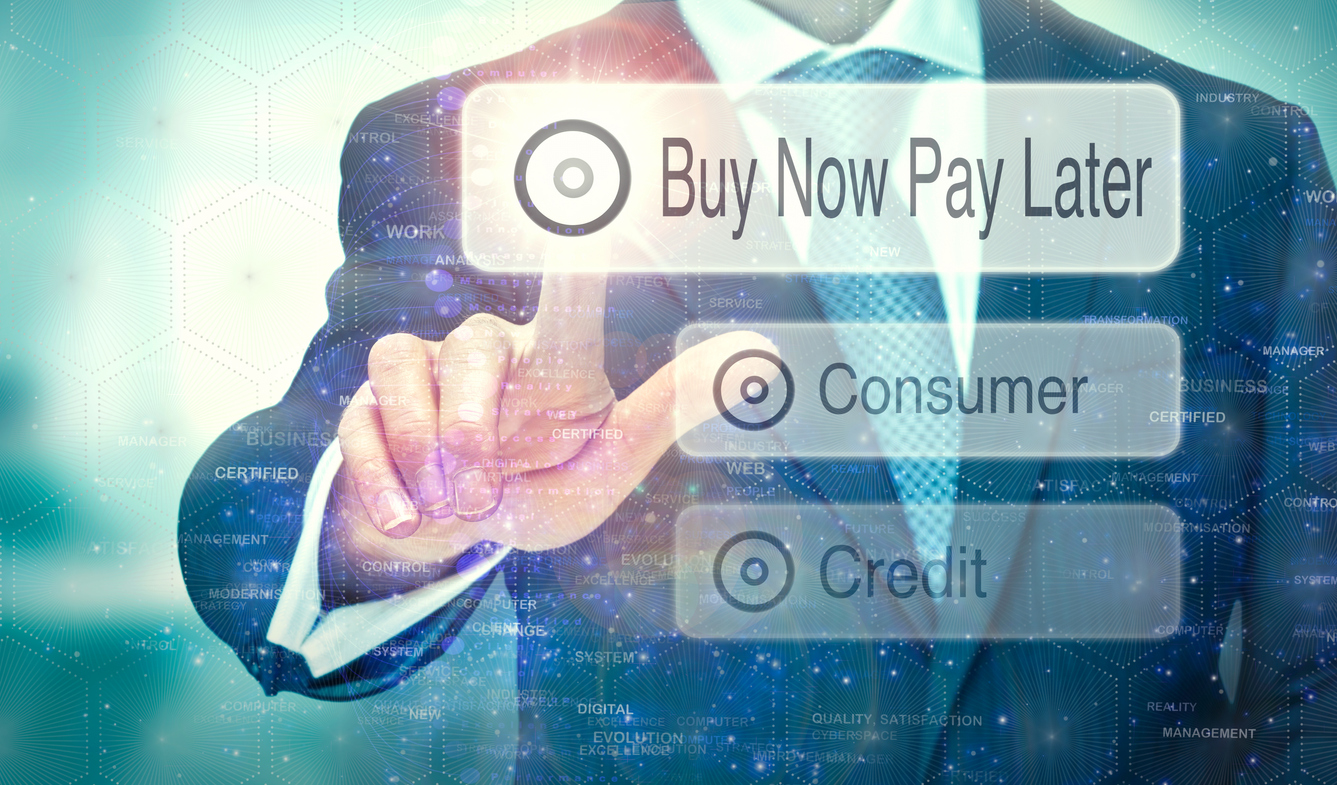 2 – Apple Pay
According to Apple themselves, there are 1.4 billion active Apple devices with Apple Pay functionality. Having this on your e-commerce site opens up the possibility of users within this ecosystem paying via Apple Pay. 
Apple Pay is the method of choice for many consumers due to its combination of security and efficiency. This is not surprising as research from The Chartered Trading Standards Institute stated there were endless new streams of scams targeting the public since lockdown began. Action Fraud also states 3.5 million has been stolen from UK consumers since COVID-19 hit. Having Apple Pay is therefore a necessity for those consumers who want a little extra insurance when purchasing from your site.
3 – Paypal
Paypal is one of the most common e-commerce payment methods after debit and credit cards and should be a staple on your e-commerce site. The option to gift money to friends and family makes it a very handy feature. Furthermore, with many of these accounts now having a positive balance, consumers are happy to pay via Paypal rather than debit cards. The added security functionality is also a bonus. 
4- Amazon Pay
Amazon Pay launched in 2007 and uses the base of Amazon consumer-base, giving users the option to pay for goods and services via their accounts on external e-commerce websites.
Amazon Pay provides similar security provisions as other e-commerce payment methods such as Apple Pay, while also being convenient as many cards are already pre-saved on Amazon accounts. However, another bonus is customers have Amazon gift card balances that they want to spend.
Whilst there's plenty more to optimising your website, capitalising on consumer trends and ensuring consumers are able to use e-commerce payment methods convenient and safe to them is pivotal. However, we understand with the day-to-day running of a small business, dedicating time to this isn't always an option. So if you want to ensure that your website can navigate these challenges, feel free to get in touch with Kariba for a free consultation and site audit.